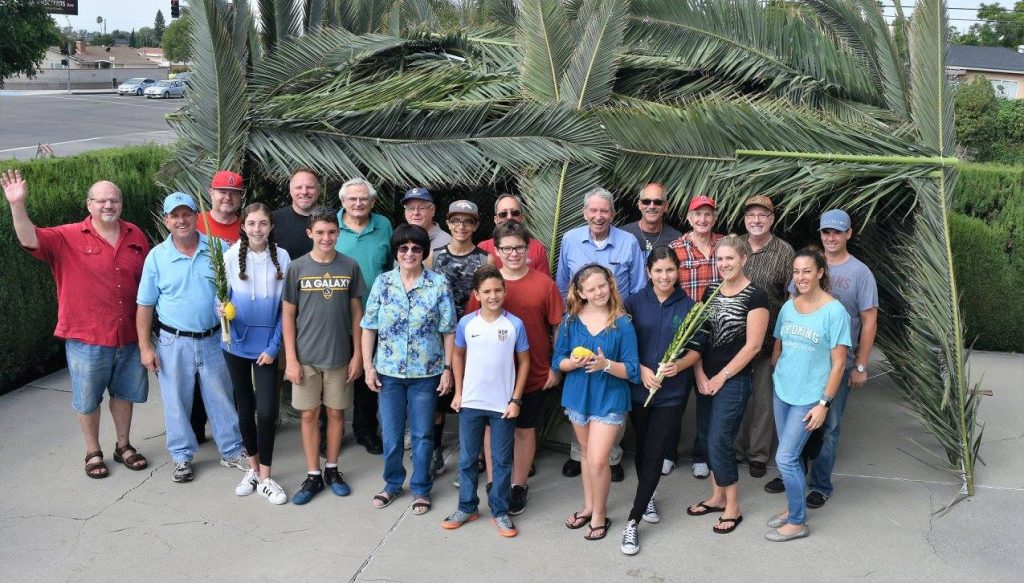 NOT YOUR FATHER'S BROTHERHOOD!
This is not your father's nor your grandfather's Brotherhood. The men of Temple Beth Ohr play an active role in our congregation. TBO Brothers come together to share in educational, cultural, religious, and social programs. We support our Religious School and youth activities, coordinating social action and religious activities, and sponsoring social events where men can come together for camaraderie and support. TBO Brothers improve the lives of our members, our families, our congregation, and our community – and have a fun time in the process!
Temple Beth Ohr's Brotherhood is an affiliate of the Men of Reform Judaism, a coalition of more 250 affiliated Brotherhoods with 30,000 members across North America. If you are interested in learning more, becoming a member of Brotherhood, or obtaining a schedule of our events, please contact us.
BROTHERHOOD PAST EVENTS INCLUDE:
Religious School Opening Day Brunch
Tu b'Shvat Seder Falafel Lunch
Annual Super Bowl Party Celebration
Yom Hashoah Candle Campaign
MRJ Man of the Year
Dine Out Events
Yom Ha'atzmaut Kabab-BQ Lunch
Biennial Men's Retreat
Brotherhood Shabbat
Days of Awe ימים נוראים Ushering
…and More!
TBO BROTHERHOOD SUPPORTS:
Religious School & Hebrew Lab
Confirmation Class Washington DC Trip
Days of Awe ימים נוראים Video Streaming
Facility Upgrades
…and More!
TBO BROTHERHOOD LEADERSHIP
Howard Lavoot, President
brotherhood@tbolm.org
Neil Rosen, Membership
Sergio Sanchez-Gutzman, Planning & Programs
Chris Jastroch, Temple Services
Art Hess, Treasurer
Ted Lavoot, Secretary
David Yungman,  Ways & Means
David Saine & Ted Singer, Past Co-Presidents
TBO BROTHERHOOD PAST PRESIDENTS
| Year | Name |
| --- | --- |
| 1959-60 | SOL KRICHMAR |
| 1960-61 | RAY ROUTH |
| 1961-62 | ART STEINER |
| 1962-63 | HERB PALMER |
| 1963-64 | MARTIN GLAZNER |
| 1964-65 | PAUL LIGHT |
| 1965-66 | JACK FEINSTEIN |
| 1966-68 | PHIL HABERMAN |
| 1972-1973 | SHELLY SILBER |
| 1973-1974 | HAL ELTERMAN |
| 1974-1976 | SAM WEIN |
| 1976-1977 | JERRY TARNOPOL |
| 1977-1978 | LEONARD BRAUNSTEIN |
| 1978-1979 | RAY ZEIF |
| 1979-1981 | MICKEY SKOLNICK |
| 1981-1982 | ED ISRAEL |
| 1982-1983 | SAM WEIN |
| 1983-1984 | ED ISRAEL |
| 1984-1985 | HERB MILLER |
| 1985-1986 | ED ISRAEL |
| 1986-1987 | LEONARD BRAUNSTEIN |
| 1987-1988 | HERB MILLER |
| 1988-1990 | BURT SILVER |
| 1990-1993 | LOU ZUCKER |
| 1993-1995 | GENE GRIFFIN |
| 1995-1997 | BERNIE KARMOIL |
| 2007-2009 | PHIL CAREY |
| 2009-2010 | HOWARD LAVOOT & TED LAVOOT |
| 2010-2012 | DAVID SAINE |
| 2012-2013 | DAVID SAINE & DAVID YUNGMAN |
| 2013-2016 | DAVID YUNGMAN |
| 2016-2017 | HARRY JACOBS |
| 2017-2019 | DAVID SAINE |
| 2019-2020 | DAVID SAINE & TED SINGER |
| 2020-2021 | HOWARD LAVOOT |
TBO MAN OF THE YEAR RECIPIENTS
| Year | Name |
| --- | --- |
| 2009 | PHIL CAREY |
| 2010 | HOWARD LAVOOT |
| 2011 | DAVID SAINE |
| 2012 | DAVID YUNGMAN |
| 2013 | TED LAVOOT |
| 2014 | LES BRAUNSTEIN |
| 2015 | PHIL CAREY |
| 2016 | CHRIS JASTROCH |
| 2017 | RABBI MARK GOLDFARB |
| 2018 | DON KESSLER |
| 2019 | ART HESS |
| 2020 | HARRY JACOBS |
| 2021 | TED SINGER |
| 2022 | SERGIO SANCHEZ-GUTZMAN |
TBO PAST MENSCH OF THE YEAR RECIPIENTS
| Year | Name |
| --- | --- |
| 1985 | HAL BENVENISTE |
| 1986 | NONE |
| 1987 | LEO LOFCHIE |
| 1988 | NONE |
| 1989 | CHRIS JASTROCH |
| 1990 | GENE GRIFFIN |
| 1991 | ALLEN CROSS |
| 1992 | SIDNEY EINHORN |
| 1993 | IRVINE LEHR |
| 1994 | NONE |
| 1995 | HOWARD KOENIG |
| 1996 | AL GORDON |
| 1997 | GENE GRIFFIN & LEO LOFCHIE |
| 1998 | NONE |
| 1999 | LES DUBOVY |
| 2000 | GENE GRIFFIN |
| 2001 | NONE |
| 2002 | BOB SUNSHINE |
| 2003 | HOWARD LAVOOT |
| 2004 | IRWIN BELL |
| 2005 | ROBERT SCHUCHAT |
| 2006 | JACOB YUNGMAN |
| 2007 | NONE |
| 2008 | PHIL CAREY |
| 2009 | MIKE KRAVITZ |
| 2010 | CHARLES GARSIDE |
| 2011 | TED SINGER |
| 2012 | RABBI MARK GOLDFARB |
| 2013 | NONE |
| 2014 | NONE |
| 2015 | LES BRAUNSTEIN |
| 2016 | DAVID YUNGMAN |
| 2017 | NONE |
| 2018 | HARRY JACOBS |
| 2019 | TED SINGER |