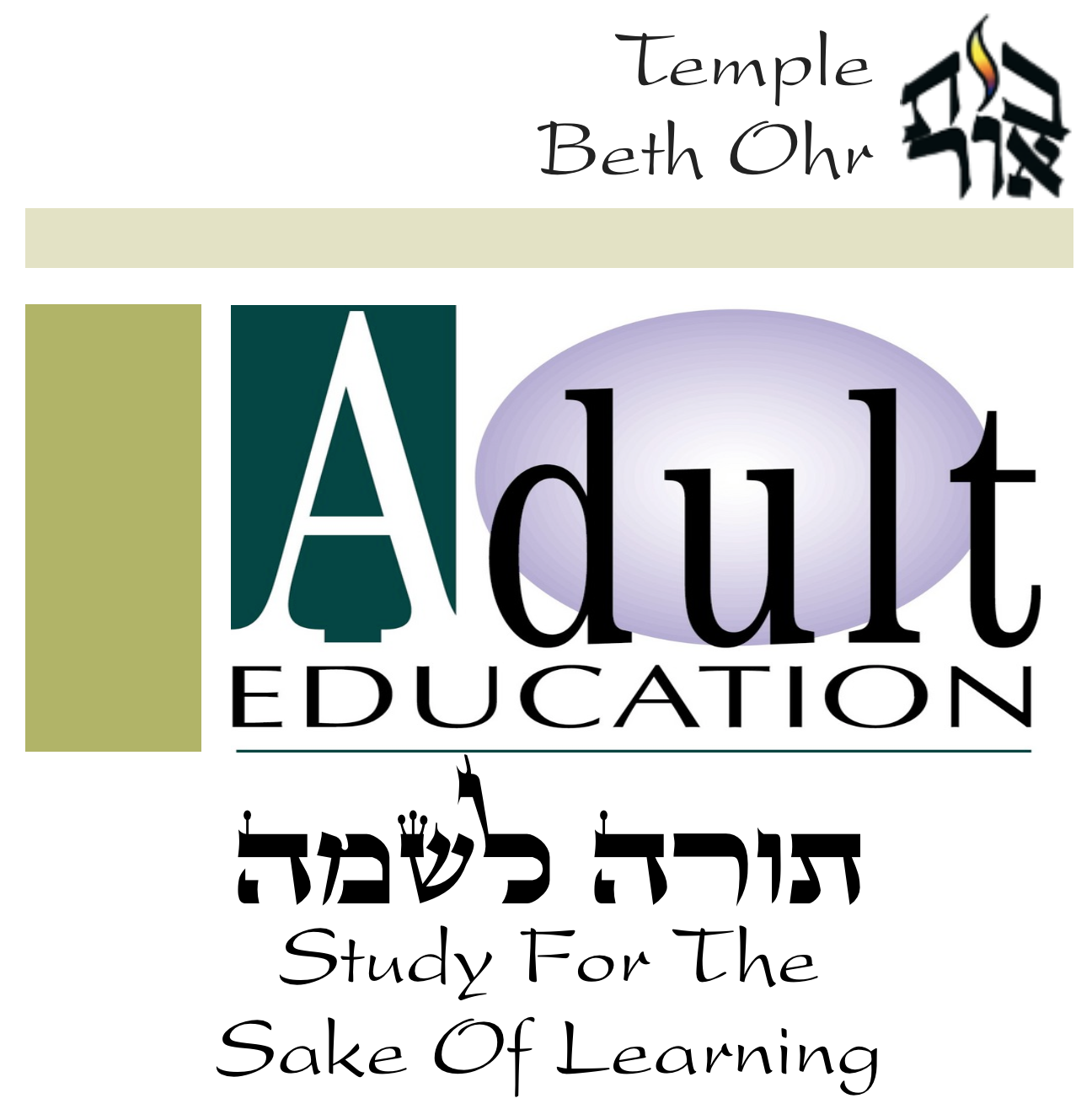 EXPANDING OUR MINDS… BROADENING OUR UNDERSTANDING
The saying, "You can't teach an old dog new tricks" is totally wrong. We have the ability to continue learning all our lives. Yes, it may initially be more difficult with age, however with life's experiences come a stronger frame with which to incorporate new learning opportunities. Temple Beth Ohr's Adult Education programming encourages the adult members of our community to do exactly that, continue learning about Judaism, themselves, and our place in the world. Be sure to check the Temple Beth Ohr current calendar to confirm the dates and topics of all Adult Education programs!
Discovering Judaism
For over 4,000 years Jews have been active players on the world stage, bringing to the world the teachings of love, justice, the sacredness of human life, and Ethical Monotheism - the belief in One God who has moral and ethical demands of human beings. The life-cycle events, holidays and teachings of Judaism are the result of the never-ending dialogue with God. The traditions of Abraham and Sarah, Moses and Miriam, and the Rabbis continue to find expression in our time and continue to motivate, guide and inspire us with their life-enhancing qualities.
Discovering Judaism is a look into one of the oldest religions and cultures of humanity and an opportunity for adults to learn, explore, discover or rediscover Judaism.
Adult Hebrew and B'nai Mitzvah Class
Contact the office to sign up for a future class.