Passover 2021
Passover Boxed Dinners are $30/box.  Take advantage of our EARLY BIRD discount pricing of $24/box, if payment received by Monday, 3/1.
No orders will be accepted after 3/19.
Temple for pick-up on the first night of Passover, Saturday, March 27th.
Each box contains:
Choice of Roast chicken or brisket
Potato kugel
Sweet carrots
A portion of Charoses
A portion of Maror
Matzah ball soup
Sponge cake with strawberries
1 piece of matzah broken in half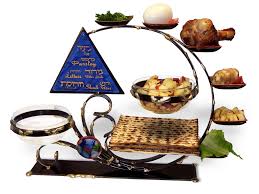 Rabbi Mark and Cantor Ken share their Passover Seder in this video.